Unconditional Love
Reason To Get Up In The Morning
Walking Partner
My Westie
Lundy
Having a pet is such a wonderful opportunity. Though this isn't the best choice for some individuals I find it very comforting.
After much searching I found my dream pet. This is what my husband calls him. Lundy, a male, was born April 5, 2006 in Ohio.
Lundy was already 7 months old when we adopted him. He was very timid and quiet, not barking for at least a week. We wondered it he new how to bark. And to our amazement he certainly did now how to bark. Lundy is not a yapping, noisy dog.
He is a Mamma's boy staying at my side and following me everywhere I go. At his size, 18 lbs., you wouldn't consider him to be a lap dog. But he does jump into my lap at night while I watch TV.
Walking is his favorite outdoor activity even if it is strolling around our backyard that is heavily wooded. Exercise is much needed for him and me.
Some mornings it is quite hard for me to get out of bed because fatigue is so much apart of my MS body. Knowing that it is not fair for Lundy to have to wait to eat and do his business because I just want to sleep, gives me the extra incentive to get up and out of bed in the morning.
When I am having an extra bad day, Lundy sits quietly at my side as I talk and cry to him. He doesn't judge me, he just sits and wags his tail.
Unconditional love is all I desire and need.
Thank you Lundy!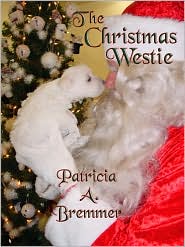 Click on book for further details and to purchase NOW!