Mountaintop
Sometimes we have to travel some rocky roads
before God brings us to a beautiful mountaintop.
We just have to hold on to His hand,
even when we can't feel it. ~Unknown
I thank God everyday for my MS. This chronic illness has truly brought me closer to Him. I do not say "Why have you done this to me?" But "How can I use MS to make me a better person?"
MS is with me every second of the day. This illness reminds me of its presence even when I sleep. I am fortunate that I am still mobile and can take care of myself.
I am happy to share my experiences with you and to help you live past the diagnosis of your own MS. No two people experience Multiple Sclerosis the same way. It is a rocky road. Trust in the Lord, hold out your hand, and let Him guide you along the way.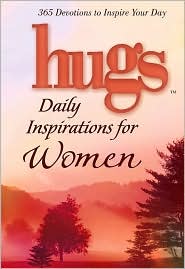 Inspired by the best-selling Hugs series, this book contains 365 devotionals to inspire women every day of the year. With beautiful full-color pictures of soothing scenes to complement the encouraging words, these devotionals are the perfect way to start the day. Written to be inspiring and encouraging, rather than correctional or "preachy," women will appreciate the gentle messages, the uplifting quotes, and the inspirational scriptures. Divided into months, this book is the perfect way to start the year.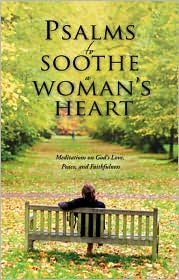 Through inspiring passages from the Psalms, Psalms to Soothe a Woman's Heart celebrates the gifts God gives us every day in 170 moving reflections. Each two page full-color spread presents a devotional thought and encouraging Scriptures, appealing to readers of all ages. Ideal for any gift-giving occasion.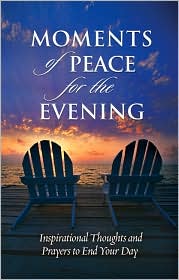 Take a moment this evening to be refreshed and renewed by reminders of God's grace. Let the gentle meditations and prayers in
Moments of Peace for the Evening
soothe and surround you as you surrender to the One whose promises never fail and whose mercies are new every morning. Experience God's peace as He tenderly watches over you by day—and by night.
By clicking on any book above you will be taken directly to Barnes & Noble for further details about these books and to purchase. ~Thank You
Please also visit my website 'MS MobilityStrength Multiple Sclerosis' and become a member.
Thank you for your interest in my blog.