How uplifting a song like "Walking On Sunshine" can make me feel. I have always enjoyed being outside since I was a young girl. I remember playing freeze tag, jumping rope, playing softball and most definitely swimming at the local city pool.
All my life I have lived close by the beaches of Lake Erie and still to this day enjoy walking in the water scrunching my toes into the sand.
Having been diagnosed with Multiple Sclerosis MS in 1997 I have had to adjust my times of being out in the sun spending time with the kids at the pool and being a spectator at the sports they participated in. My body could only tolerate soaking up the sun for so long before I was looking for coolness in the shade.
I also like working in the yard taking care of my plants and flowers that I enjoy each spring and summer. I long for the days when the temperatures are in the low 70's. I have learned to keep my body well hydrated and to take breaks often by sitting and resting especially when the temperatures are hotter.
My days of walking on sunshine have changed to walking in the shade and it does feel good.
Here is hoping that if you are having a bad MS day because of the heat, that you will find a smoothie recipe in the book below to cool you down.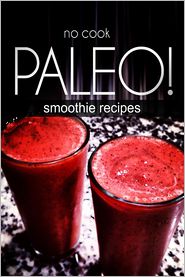 This cook book is good for MS individuals looking for no cook recipes for the summer and cool beverages for those hot summer days.
Overview
This book is for those modern-day cavemen and women following the Paleo style of eating. Eating healthy has never been easier with the variety of colorful, flavorful whole foods that our ancestors survived off of.
In this book you will find 25 no-cook, real Paleo-friendly recipes that can fit perfectly in to your lifestyle.
Hover over book and Grab your copy today!